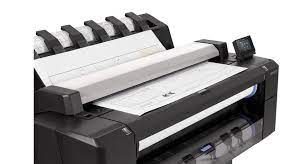 Big or small, every business needs a fully-operational printer. Even with the increasing demand for a paperless transaction, offices are still arguably dependent on a machine that creates a hard copy of a document. In fact, every household continues to keep at least one to cope up with the need to produce handheld copies of files or photos. But while a number of printer models have already been out in the market, not all are able to meet some needs.
If you are in San Francisco and you are looking for a Copier for your business, you may contact Clear Choice Technical Services in San Francisco. You can ask about Copier Leasing Services in San Francisco, Copier rental services in San Francisco.
These days, a wide range of printers are available in different brands. The commercial models are aimed to cope with continuous usage, while the regular ones are designed for a low-volume use.
The HP Designjet T2530 is a great example of an excellent commercial model because it is:
Cost-effective both in input and output.
While some machines give you a headache when feeding the paper into it, this printer model will not let you have a hard time. With features such as the sheet feed capabilities and 2 automatic front-loading roll feeds that come with a smart roll switching, you only have to load the paper and the machine will already finish the work. The margin of every sheet will auto-align while a special feature can hold two rolls of continuous paper. The output that comes out, on the other hand, gets stacked on the tray that can hold up to a maximum of 50 sheets with A1 size.
Printing is accomplished even without supervision.
You can print out documents unattended. The machine can take as much as a 300-foot roll of paper that automatically loads into it, while it completes the work. The feature will benefit the most a lengthy file with large drawings and photos.
Printing, copying, scanning through a touchscreen panel.
HP Designjet T2530 is a multi-function equipment that lets you scan, photocopy, as well as reprint photos and documents. It can also copy and print in black and white and colored formats on A1 paper sizes with a speed of 21 seconds per page. The machine can even scan up to 600 dpi and also reproduce 99 copies nonstop. All of the three functions can be done by using the touchscreen panel- three tasks for the price of one.
There is mobile printing and scanning functions.
The machine lets you mobile print and even scan through a number of apps like HP All-in-One Printer Remote and Apple AirPrint. With this feature, there is no need for a computer when you have to send a print task. You just have to do the job right from any mobile device; even email printing is supported. So when you want a hard copy of a file attached in your email, you can now forward it directly to the machine and a printout will be made shortly.
6-Ink function with GIS and CAD compatibility is present.
While a lot of printers only feature cyan, magenta, yellow, and black inks, the HP Designjet T2530 includes more. It comes with a gray design, matte black, and photo black aside from the basic. However, only cyan, magenta, yellow, gray, and photo black use the dye type ink because the matte black ink uses the pigment type. Nevertheless, every color comes with their own print heads, making it faster to clean on a regular basis.
Excellent power-saving feature.
Designed to be eco-friendly, the HP Designjet T2530 requires only a power consumption of 120 watts for print mode, while the sleep mode needs 1.3 watts. With all of these features, HP brings a great product with Designjet T2530. Without a doubt, this outstanding printer is ideal for both personal and commercial use. For Printers for sale needs, HP Designjet T2530 is top of the line.