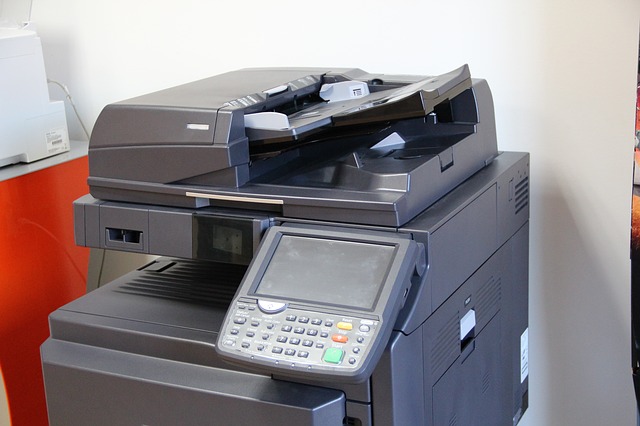 Small businesses in San Francisco need the most cost-efficient materials to establish a productive office for their operations. Having an in-house printing machine is highly advised to every business, especially the small ones. That is because errands to printing shops could cost a lot more in the long-run. Now, the common mistake small businesses do is get inkjets instead of copiers.
Inkjets are cheap upfront and small so they do sound like the best match–only they aren't, especially in the long-term financial aspect. Small businesses need to start practicing the art of investment early on, and getting a copier lease is a good start. Copiers may be more expensive upfront but the deals are flexible. Copier leasing will also make it even cheaper in the long-run.
Lexmark CX725de is the best existing proof that copiers are more cost-efficient than inkjets. In order to make it as a competitive business in Copier lease San Francisco, the features of this copier may come in handy.Here are the specs of the Lexmark CX725de that will make you lease one and forget all about those inkjets:
Colored Multifunctionality
Most inkjets that are cheap do not come with color printing. Some businesses choose to settle for that but they shouldn't have to even for financial reasons. The CX725de definitely allows users to experience color printing with an all-in-one copier for an affordable price. You can scan,
fax, copy, and print in color all in one device and even simultaneously.
This Lexmark copier has made it in many lists of the most affordable yet high-performing copiers for small businesses. It does a great job at performing different tasks without limit with colors, unlike most known copier models that only support monochrome prints.
Impressive Speed and Volume Capacity
Small businesses have business operations that could be just as heavy as huge businesses'.That is why it still important to have a copier like the Lexmark CX725de that can handle that pressure. It supports 650 sheets in the input tray plus 100 sheets for its multipurpose feeder. It is also expandable for a good 2,300-page capacity.
Small businesses grow too, and in unforeseeable time frames, so that expansion could be useful. With its 7-second printing speed for a page of color output, the entire office would definitely have an increased level of productivity and performance. For monochrome outputs, it also just takes 6.6 seconds per page. That small gap between the print speed of the two types speak volumes for the overall speed of this machine–it is great even compared to its competitions.
Inkjets have a hard time having that level of tray capacity alone. Having both speed and volume qualities of this copier model would just be hard for an inkjet to achieve–especially for an affordable one.
Integrated Security
Cyberthreats are a big issue in the business industry, especially for small businesses because they seem more vulnerable. However, they shouldn't have to be reduced to that. Copiers have very secure data storage. Their database systems can also be well-networked with other office systems. The Lexmark CX725de provides a very trustworthy security feature for both ends.
This Lexmark copier supports secure remote management, Active Directory integration, and encrypted hard disks. These things can contribute a lot in making sure all systems and data going in and out of the machine is well-protected.
Obviously, inkjets are not that high-tech for this level of security. They are even hardly able to safe-keep a certain amount of important business documents.
Overall
The Lexmark CX725de is really meant for small businesses who do not want to settle for basic inkjets. The machine is also very affordable. Copier leasing to acquire this machine is also going to double the ease to afford this. Inkjets cannot be leased as flexible as copiers could be, and they are not even half as efficient as copiers, especially this particular model.
If your Location is around San Francisco, you may visit Copier Lease San Francisco, Copier Repair San Francisco, Copier Rental San Francisco, and Copiers San Francisco or call Service Location San Francisco (415) 423-0663